Mazda prides itself on manufacturing some of the market's most affordable, non-luxury cars. But questions are, are Mazdas good cars? This article will discuss the answer to that question and more.
Is Mazda reliable? Based on Consumer Reports' survey, Mazda is considered the most reliable car manufacturer on the market. Their members gave Mazda a score of 83 out of 100. Second on the list is Toyota with a score of 74, followed by Lexus with a score of 71 and Honda at 63.
Read on to learn whether or not Mazda is a good car manufacturer—if their cars are economical to run, reliable, and safe.
What Is Mazda Known For?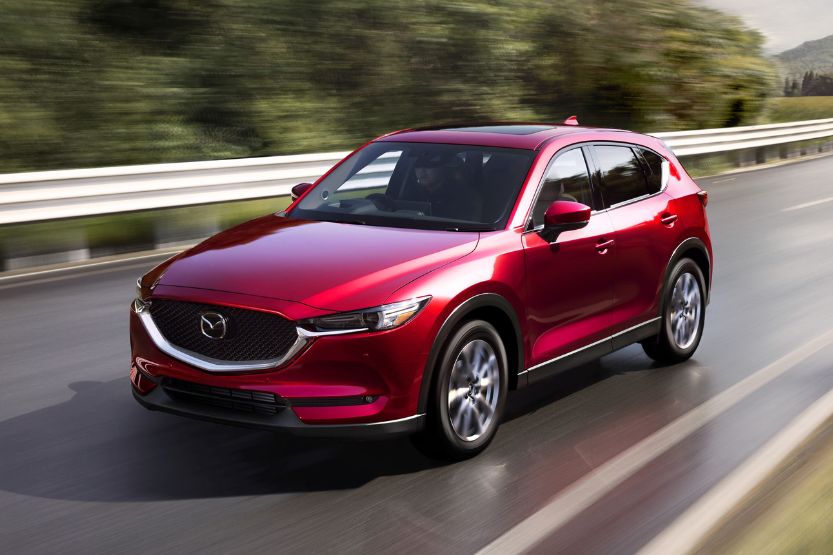 Mazda is best known for its rotary engine. Before the development of the rotary engine in the 1960s, Mazda was only known for its three-wheeled motorcycles called auto-rickshaws.
But as the demand for affordable passenger cars continued to increase, the company started building its design portfolio for compact vehicles, trucks, and vehicles with three wheels. This led to the creation of their famous rotary engine technology.
What Is the Difference Between Rotary Engine and Conventional Piston Engine
Conventional Engine Uses Cylindrical Combustion Chambers
A conventional piston engine uses cylindrical combustion chambers and a set of pistons attached to a crankshaft.
The pistons produce an upward and downward motion inside the cylinders, and the crankshaft's job is to convert this linear movement into the circular motion that drives the wheels.
A Rotary Engine Has Fewer Components
Like a conventional piston engine, a rotary engine uses the same compression and combustion principles but works completely differently and with fewer components. The main components of a rotary engine are the housing, the rotor, and the output shaft.
Rotary Engines Do Not Have Cylinders
A rotary engine doesn't have cylinders but instead rotor housings. Each housing has a specific job, including:
Intake,
Compression,
Combustion, and
Exhaust.
Inside these housings are triangle-shaped rotors with curved sides with pockets to give more space for the air/fuel mixture.
The rotors are connected to an output shaft responsible for sending the energy that the compression and combustion processes produced to the drivetrain, which powers the wheels.
Fewer Moving Components for Rotary Engine
The main advantage of a rotary engine is it has fewer moving components. This improves reliability and makes maintenance less expensive in the long run.
SkyActiv Technology or SKYACTIV-G
Today, Mazda has replaced its famous rotary engine technology with the SkyActiv Technology, or SKYACTIV-G.
You'll find this new engine technology in the latest Mazda models, such as Mazda3 and Mazda6. It features a 4-2-1 exhaust manifold, making it possible to achieve a high compression ratio.
A high compression ratio is good for engines. That's because it allows them to pull out more energy from the combustion process with less fuel.
Is a Mazda a Gas Saver?
Most Fuel-efficient Car Manufacturer in the United States
Are Mazdas good on gas? Well, Mazda isn't generally the fan-favorite of the fuel-economy crowd. However, that didn't stop them from creating a huge lineup of cars with enhanced fuel efficiency.
In fact, in 2016, the U.S. Environmental Protection Agency (EPA) named Mazda, the most fuel-efficient car manufacturer in the United States.
Fuel Efficiency Definition
Before diving into this topic, let's define fuel efficiency first. The simplest definition of fuel efficiency is the distance your car can travel on a specific amount of fuel. The goal is to cover more miles while consuming less fuel.
In the United States, this is measured in miles per gallon (MPG). So, if your car gets 50 miles per gallon, it can travel 50 miles per gallon of fuel.
Factors That Affect a Car's Fuel Efficiency
Factors that could affect a car's fuel efficiency include:
Your driving behavior (e.g., heavy braking, speeding, and rapid acceleration)
The weight and size of the engine
The kind of fuel you use for your car
Cold weather
Your car's condition
Mazda Miata Rx7 and Mazda RX7 Specifications
Mazda Models with the Best Fuel Efficiency
Now that's clear, let's talk about some of the Mazda models with the best fuel efficiency:
1. 2021 Mazda CX-5
Compact Crossover with KODO "Soul of Motion" Design Language
The 2021 Mazda CX-5 is a compact crossover that showcases the KODO "Soul of Motion" design language. This design philosophy focuses on Japanese aesthetics.
Comfortable Car That Can Seat up to Five People
Overall, it's a comfortable car that can seat up to five people and still have enough room for their stuff for a short weekend trip. However, it's probably not a good car to use if you're going on long road trips that need large suitcases.
Comes with the SkyActiv Technology Engine with Dynamic Pressure Turbo
This compact crossover comes with the SkyActiv Technology engine with Dynamic Pressure Turbo, which puts out up to 250 horsepower and 310-pound-feet of torque. It has an estimated EPA rating of 23 miles per gallon in city driving and 28 miles per gallon in highway driving.
If paired with the i-Activ AWD, the estimated rating is 22 miles per gallon in city driving and 27 miles per gallon in highway driving.
2. 2021 Mazda MX-5 Miata
Guinness-certified as the Top-selling Two-seat Sports Car in History
With over 1 million units sold worldwide, the Mazda MX-5 Miata is Guinness-certified as the top-selling two-seat sports car in history. This sleek convertible car is especially suitable for those who are less than 6 feet tall and don't care much for the latest tech or have lots of storage space.
Can Produce 181 Horsepower
The Mazda MX-5 Miata can produce 181 horsepower and 151-pound-feet of torque from its 2.0-liter SkyActiv-G DOHC 16-valve four-cylinder engine with Variable Valve Timing (VVT).
This is generally a high-performance engine that can produce more power and run at higher speeds while enhancing fuel efficiency and emissions.
Available in Two Transmission Types
The MX-5 Miata is available in two transmission types: the 6-speed automatic with paddle shifter and the 6-speed manual with short-throw shifter.
If you choose the automatic transmission, its estimated fuel economy is 26 miles per gallon for city driving and 35 miles per gallon for highway driving. The manual transmission has a fuel economy of 26 miles per gallon for city driving and 34 miles per gallon for highway driving.
3. Mazda2
Has Light and Nimble Characteristics
The Mazda2 is also called Mazda Demio, while its predecessor is known internationally as Mazda 121. Generally, it's a fun little hatchback to drive—thanks to its light and nimble characteristics.
Reliability Rating
Maintenance fees take a big chunk of the cost of owning a car. This is one of the things you'll appreciate about the Mazda2. RepairPal gave it a reliability rating of 4.5 out of 5, placing it third among 21 subcompact cars. It has an average running cost of only around $449 every year.
Good Fuel Economy
Another thing you'd like about the Mazda2 is its good fuel economy, with figures being 39 miles per gallon (highway) and 30 miles per gallon (city) for the standard 1.5-liter gas engine.
The 2014 Mazda2 has an average fuel consumption of 29 miles per gallon in the city and 34 miles per gallon on the highway.
4. 2021 Mazda3
Has a Modern But Classy Exterior
The 2021 Mazda3 has a modern but classy exterior that most people find highly appealing. The interior of the car is surprisingly clean and stylish. It's made from upscale materials that could rival its more expensive competitors, like BMW or Audi.
One of the Most Comfortable and Fun Sporty Sedans
With its sharp handling, quick acceleration, and responsive brakes, the 2021 Mazda3 is easily one of the most comfortable and fun sporty sedans in its category. The consumer research firm J.D. Power gave a reliability score of 74 out of 100, considered average.
Fuel Economy
But, how about its fuel economy?
The EPA rating of the Mazda3 sedan is 30 miles per gallon in combined city/highway driving (if with front-wheel drive) or 28 miles per gallon (if with an all-wheel-drive). The rating isn't as impressive as its rivals' ratings.
However, based on Edmund's mixed-driving evaluation, the Mazda3 (all-wheel-drive) recorded a fuel efficiency of 31.5 miles per gallon, which is better than expected.
5. 2021 Mazda6
A Good Midsize-sedan for a Family
The 2021 Mazda6 is a good midsize-sedan for a family. It's beautiful, fun to drive, and equipped with the latest tech offerings.
Engine Options
It has two engine options that offer quick acceleration from a stop: a 2.5-liter four-cylinder engine and a more potent turbo engine. The turbo engine enjoys a 63-horsepower advantage over the 2.5-liter four-cylinder engine, making it more enjoyable to drive than most of its peers.
Fuel Economy
Regarding its fuel economy, the EPA gives it a rating of 35 miles per gallon for highway driving and 26 miles per gallon for city driving. That's for the base engine.
For the turbocharged engine, the EPA rating is 31 miles per gallon for highway driving and 23 miles per gallon when driving around the city.
Again, are Mazdas good cars? Based on the Consumer Reports, Mazda is the most reliable car available. It tops the list with a score of 83, followed by Toyota (74), Lexus (71), and Honda (63).
Mazda Reliability – Are Mazdas Reliable or Not?
Are Mazda Cars Safe?
Mazda makes sure their cars are equipped with solid safety features to help you and your loved ones stay safe on the road and save money on your car insurance. Most of their SUVs received a Top Safety Pick+ award from the Insurance Institute for Highway Safety (IIHS).
One of the safest cars in the subcompact crossover segment is the Mazda CX-3. The IIHS gave it two scores: "Good" and "Superior."
Meanwhile, the National Highway Traffic Safety Administration (NHTSA) awarded it with a crash-test rating of five stars, which is the highest possible rating that can be attained in any crash category.
Mazda integrated these various safety features under the i-Activsense system. This system includes the following technologies for car safety and driver assistance:
1. Automatic Emergency Braking
Uses Two Sensors
Mazda's automatic emergency braking system uses two sensors, each mounted on the front and rear bumpers. These sensors monitor obstacles when your car reverses at low speeds (approximately 1.2 to 4.9 miles per hour).
If your car has difficulty avoiding an object and is at risk of colliding with it, the system will automatically apply the brakes.
Models with Automatic Emergency Braking Technology
There are currently six Mazda models that have the automatic emergency braking technology, namely:
2016 Mazda6
2016 Mazda CX-3
2016 Mazda CX-5
2016 Mazda CX-9
2016 Mazda3 4-door
2016 Mazda3 5-door
2. LED Lighting Technology
Seeing the road well while driving at night is another crucial safety factor. Mazda's LED lighting technology increases the visibility of the road during night driving without blinding oncoming drivers.
Features
The Mazda LED lighting technology has three features:
The glare-free, high-beam lights provide the best illumination while automatically muting the part of the illuminated area to prevent blinding other drivers.
The wide-range, low-beam lights provide a wider beam range at low speeds (approximately 24.9 miles per hour).
The highway mode automatically changes the headlamps' light direction upwards when driving at highway speeds.
3. Lane Monitoring
The Lane Departure Warning System (LDWS) uses front cameras to detect the lane markings on the road. If it senses that you're leaving the lane, it sends you various warning signals: sound alerts, visual alerts, and steering wheel vibrations.
However, when the lane change is due to turn signal activation or acceleration, LDWS will interpret that as an intended maneuver, so it doesn't send a warning.
4. Blind-Spot Warning
Mazda's Blind Spot Monitoring (BSM) is closely related to the Lane Departure Warning System (LDWS). It works by using radars installed in the rear bumper to know if other cars are approaching from behind or in the adjacent lane.
It alerts you of the oncoming car by showing an icon in the correct door mirror. If you change lanes in the blind spot, you'll see the icon and hear a warning beep.
5. Adaptive Cruise Control
The adaptive cruise control helps prevent rear-end collision and reduce driver fatigue. This system allows you to set a fixed speed that your car should maintain on roads.
With the help of millimeter-wave radar technology, it can assess and measure your car's speed and distance relative to the car in front, making the necessary adjustments to maintain a safe following distance.
6. Driver Alertness System
Detect Signs of Driver Fatigue Using an Infrared Camera
The driver alertness system's main function is to detect signs of driver fatigue using an infrared camera. It records and analyzes the driver's behavior using parameters such as blinking, mouth corners, movement of the eyes, and direction of the head.
Gives an Auditory Warning
If it detects the driver is sleepy, tired, or preoccupied, it gives an auditory warning to help the driver regain focus and stop the car to rest.
Note: Mazda didn't incorporate these safety features in their cars as substitutes for the driver's judgment. It's the driver's responsibility always to follow safe driving practices and the applicable laws.
Are Mazda Cars Expensive to Maintain?
Despite being recognized as one of the most reliable car brands, Mazda isn't flawless. Occasional repairs are inevitable, whether you have a faulty clutch or are involved in a fender bender.
Factors That Affect Mazdas' Repair Cost
Are Mazdas expensive to fix? Well, it depends. The cost of repairing or maintaining your car varies widely, depending on several factors:
Age of your car,
Labor rates,
Type of damage, and
Type of car (make, model, and year of the car), among others.
One of the Automakers with the Lowest Average Repair Costs
Based on the "Vehicle Health Index Make and Model Reliability Rankings" study by CarMD, Mazda has consistently grabbed a spot in the top three automakers for having the lowest average repair costs. This study takes into account more than 15 million vehicles each year.
In 2020, the same study revealed that Mazda is the third-best car brand with the lowest average repair cost for check engine-related issues.
Average Check Engine-related Repair Cost
The average check engine-related repair cost for Mazda cars is around $339. In addition, it's the sixth least likely car brand to flash a "check engine" light.
Mazda Models with the Lowest Check Engine-related Repair Costs
The Mazda models that have the lowest check engine-related repair costs include:
2016 Mazda6
2016 Mazda CX-5
2014 Mazda3
2015 Mazda3
Other insurance agencies and evaluation firms have different figures, though. For instance, according to RepairPal, the average repair cost for all Mazda models is $462 annually. This figure already includes both regular maintenance and unexpected repairs.
Mazda Models' Common Issues
What are the common issues with most Mazda models?
Clutch problems
Valve stem and Tire Pressure Monitoring System (TPMS) corrosion
Melted or deformed dashboards
Glare
Stretched timing chains and variable valve timing
The good news is Mazdas generally have a long lifespan. They could last for 200,000 to 300,000 miles without serious issues if regularly maintained. According to some anecdotal reports, they could even last over 350,000 miles.
Conclusion – Are Mazdas Good Cars? Is Mazda Reliable?
Despite their well-made and visually appealing cars, you might be asking, "Why is Mazda not popular in the U.S.?"
There are many possible answers to that question. For one, it's a small independent company, so they have limited dealerships, and their distribution of new car products could take a long time to reach the U.S.
For another, it took the company a long time to figure out how to effectively market their cars to their Western market. It might take more time for them to catch up.
To sum it up, Mazda is generally a good car brand. They've been consistently on several reliability charts. They don't only produce cars with high-quality parts and a range of reliable driver and safety features, but they also offer great products and services to their customers.
Read next: