If you don't know any better, you'll assume that Avis and Budget are competitors in the same line of business. But if you look closer, you'll see a different picture. In this article, I will give you a deeper understanding of the issue of Avis vs Budget car rental.
In the car rental industry, Avis is regarded as higher in status than Budget. The perception is reinforced by the fact that the vehicles being rented by Avis are of the higher end while those that Budget rents over to people belong to the cheaper options.
If you look at this matter closely, you will see a different picture. You will know that more than their seeming differences, they share some similarities. Yes, they are two different companies with different organizational setups. But underneath, what do we find?
Read on to learn more about the Avis vs Budget issue, their similarities, and their differences, so you will better understand what they are to each other.
Avis Vs Budget Car Rental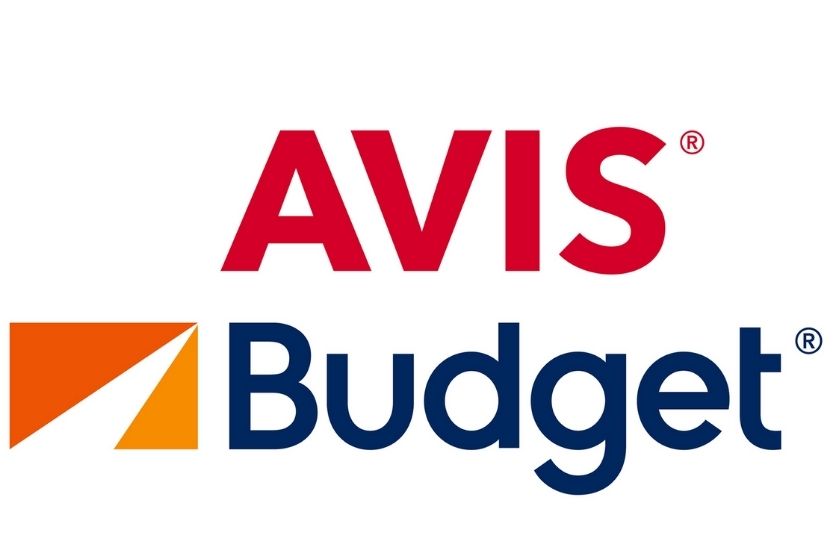 In the car rental industry, most people assume that Avis is the better company because it rents cars and trucks that are classier and costlier. Budget, as its name implies, is for those who are limited by their budget.
So, if you want to be classy, go to Avis. But if you are short in funds, settle for Budget. That is the perception. And that makes sense, right? But what is the truth? You will be surprised by the things that you will discover in this article.
Only One Parent Company
Do you know that both car rental companies have one parent company? Avis and Budget are both owned and operated by the Avis Budget Group. So, there you are. These two companies belong to and have the same mother company.
And you will be surprised by what happened to bring that about. Almost everyone assumed that Budget is the 'lower' company because it rents out cars and trucks for the budget-conscious. But they are not quite right. The story behind this will explain what happened.
These two companies became one when one of them bought the other. And who bought whom? During the first chapter of this story, it was Avis who bought Budget. So, it was the 'higher' status company that, at first, bought the 'lower' level company.
Cendant Corporation Originally Owned Avis
The Cendant Corporation originally owned Avis. This company bought Budget Group for $107.5 million. The deal was completed in the fourth quarter of 2002. Later on, they decided to dissolve the Cendant Corporation and split it into four individual companies.
Cendant Corporation Became Avis Budget Group
The car rental division of the Cendant Corporation became Avis Budget Group. That was in 2006. And then, in 2011, the Avis Budget Group bought Avis Europe, which was then an independently-owned licensee of the ABG.
ABG Acquired Avis-Europe
The acquisition of Avis-Europe by ABG effectively reunited the Budget and Avis car rental brands. So, you may say that in chapter two of the story, it was the 'lower' status company that bought the 'higher' level company. In a certain sense, that seems to be what happened.
Similarities Between Avis and Budget
So what are the similarities between Avis vs. Budget? While they may appear to be in competition with each other, both Avis and Budget share many things between themselves. Listed below are some of the similarities between these two car rental companies:
1. Owned by the Same Company
Organizationally, the most significant similarity between Avis and Budget is their parent company. They are both owned and operated by the Avis Budget Group.
2. Practice the Same Business Model
Avis and Budget follow the same business model in their day-to-day operations. Business observers believe that their parent company wants Avis and Budget to hang on to their branding. You can't help it if people are more loyal to Avis than Budget and vice versa.
3. Both Rent the Same Car Types
Both rental companies rent the same types of cars. Here are the vehicle types that Avis and Budget rent out to their customers:
Compact cars
SUV/minivans
Sedans
4WDs
Eco-friendly vehicles
Vans/trucks
Sports cars
Commercial vehicles
Specialty vehicles
4. Zero Charge per Mile
Budget and Avis are car rental companies that do not charge anything for any amount of mileage you have consumed. However, some of their rentals carry certain distance limits. Once you exceed those limits, you will be charged additional fees.
5. No Deposit Required
Both Avis and Budget do not require their customers to pay a deposit. But that doesn't mean you are forbidden to do it. If you want to give a deposit, they won't prevent you. They encourage you to do so by offering you a discount from their standard rates.
6. Same Payment Modes
Both rental companies follow the same payment modes. Avis and Budget accept debit cards or cash as payment for their services.
7. No Cancellation Fees
If for any reason, you are forced to cancel your contract before taking your trip, these two companies won't charge you any cancellation fees. However, they will charge a cancellation fee if you decide to cancel your contract in the middle of your trip.
8. Best Price
Budget and Avis will always want to beat the price of their competitors to get your business. If you consider the same type of car from their competitor, they will reduce their price by 10% to get your sale. Budget can give you a one-day free rental certificate for the same car that its competitor is offering.
9. Additional Driver Allowed
Both companies give you the option of adding another driver for free. You are allowed to add a co-worker or a family member. However, if you want to add one more driver, you must add $5 per day. All your drivers should have their driver's license and should be at least 25 years old. There is a surcharge if your additional drivers are under this age limit.
10. Same Age Requirement
Avis and Budget both require their customers to be of a certain age to sign a rental contract. If you are less than 21 years old, they won't allow you to rent their car. There are certain cases where they will enable drivers below this age to rent a car, but they will set some restrictions and ask you to pay additional fees.
11. Insurance Protection
You will get insurance protection if you rent a car from Avis or Budget. The coverage includes the following:
Property and personal insurance,
Third-party insurance, and
Loss damage waiver.
If you think this coverage is not enough, you can buy more.
Again, Avis vs Budget-what's the difference? Avis and Budget have similar fees, policies, and more. However, Budget offers a lower rental price and has better insurance coverage compared to Avis.
Differences Between Avis and Budget
While there are many similarities between Avis and Budget, it is their differences that set them apart. These differences become important if you are concerned about the money you will spend on renting a car:
1. Car Rental Is Generally Cheaper at Budget
When it comes to car rental prices, it is generally cheaper at Budget than at Avis. Please remember that generally, Avis caters to the higher end of the market while Budget targets those who are limited by their budgets.
So, it is possible to get the same car at lower prices with Budget than with Avis. However, the car collection of Budget is not as wide and large as that of Avis'. The best way to illustrate this is by giving you a table that shows their basic price differences:
| | | | | | |
| --- | --- | --- | --- | --- | --- |
| Company | Basic Rent | Deposit | Cost of GPS | Cost of Baby Seats | Total Rent |
| Avis | $258 | $100 | $112 | $89 | $459 |
| Budget | $249 | $100 | $84 | $91 | $424 |
2. Target Markets Are Different
One of their major differences is their target markets. For Avis, their car rental campaigns are geared towards the high-end market. Budget targets those who are concerned about getting the best car that they can afford.
Avis' target market is the premium segment. The customers who comprise this segment are looking for better newer cars and those that offer more features than average cars. These cars are also more reliable.
Budget's target market is the medium or middle segment. The customers in this segment are looking for cars of high quality and but are also dependable. But they are not as high quality as those at the premium segment level. These middle-level cars have higher quality and are more dependable than low-cost rental cars.
3. Different Mileage Treatments
Budget has a different treatment to mileage than Avis. Not all car rentals with Budget are given unlimited mileage. Be sure that the car you are renting comes with unlimited mileage before going on your trip so that you won't be surprised by any additional charge.
Avis offers unlimited mileage to most of their cars for rent. However, some of their cars do not offer this privilege. So, be sure that your car does not have a limited mileage before embarking on your trip if you don't want to pay additional fees.
4. Availability of Special Service
Avis offers a special service that allows you to pick up their car and leave it from your current location. You don't have to bring it to the Avis station where you got the car. Budget also offers this special service, but not in all their stations or locations.
5. Different Rental Requirements
You should at least be 25 years old to rent a car at Avis. They have certain locations where they allow those who are 21 years old to sign a rental contract and drive their car. However, they may charge an additional fee.
Budget is more lenient with their age requirement. They allow their customers who are at least 21 years old to rent and drive their cars.
Both companies require you to have a valid driver's license. For non-English licenses, they require International Driving Permit.
6. Different Discount Offers
Avis Corporate Rewards
Avis offers their Avis Corporate Rewards. This is a discount offer that gives the lowest rate for small and medium-sized businesses. They also offer free rental days, free upgrades, and additional Qantas points on certain promotions.
Budget Business Club Class
Budget offers their Budget Business Club class. If you have a small or medium-sized company, Budget offers you the following:
Discount coupons and free upgrades
Free day rentals for selected promotions
Discounted rates
Extra Qantas points
Conclusion: Avis Vs Budget Car Rental
When it comes to perceived status in the car rental business, Avis receives better recognition than Budget. This perception in people's minds naturally came about because the vehicles that Avis rents are of the higher end. Budget, on the other hand, offers cheaper options.
But that is just one of their differences. There are many things that these two companies share, one of which is being owned by the same mother company. So, by looking closely at these two companies, the issue of Avis vs Budget does not appear as a matter of dispute at all.
Read next:
Car Rental Without a Credit Card