If you are looking for luxury, comfort, and reliability, you won't go wrong with Audi, Mercedes, or BMW. These are all German-made cars, so that you can expect superior vehicles overall. However, when comparing BMW vs. Mercedes vs. Audi – which is the better car?
If an exciting and fun driving experience is what you're after, your best bet is BMW. But if you are after power, speed and safety, you're good with Mercedes. If looks are essential to you, then choose Audi.
All these German-made cars share the same qualities of luxury, superb engine performance, and proven longevity. Customer preference along these three qualities will determine which car brands are the best. Overall, a car buyer can't go wrong if they choose one of these three.
Read on to learn more about BMW, Mercedes, and Audi, their individual qualities and advantages, and which is the better car.
BMW Vs. Mercedes Vs. Audi
German-made Vehicles
Vehicles made by BMW, Mercedes, and Audi are some of the best you can buy. They are German-made vehicles, so you can expect that they will provide the best in luxury, comfort, style, engine performance, and durability. So, what's this about Audi vs. BMW vs. Mercedes?
BMW for Fun and Exciting Driving Experience
Customer perception dictates the outstanding elements that differentiate these three. A BMW will fit your bill if you are a car buyer that gives more weight to a fun and exciting driving experience.
Mercedez Combines of Safety, Speed, and Power
But if you are after safety, combined with speed and power, you should consider Mercedes. What if looks are the most crucial matter to you when buying a car? If that's the case, you need to look for an Audi.
Three of the Most Respected Car Brands Worldwide
Whichever car brand you choose, you will never go wrong. BMW, Mercedes, and Audi are three of the most respected car brands globally. These cars are out of the ordinary, that's why their prices are also out of this world. But then what these cars offer are top-of-the-line features and capabilities.
Which Is Better, BMW, Audi, or Mercedes in Handling, Safety, and Performance?
When considering a car, some of the features that a potential buyer should consider are handling, safety, and performance. In these areas, BMW, Audi, and Mercedes can be similar and, at the same time, different:
Audi
Emphasizes All-wheel-drive Vehicle
These three car brands are somewhat on par regarding handling and safety. Still, each of these three has its focus. For instance, Audi emphasizes all-wheel-drive vehicles. As such, Audi is very reliable in all kinds of weather.
Not as Agile as BMW
The handling of an Audi is not as agile as that of a BMW since its suspension is stiffer. But in safety ratings, Audi has clocked in some of the best scores. The Audi 2019 A4 models and the 2017 A4 model collected five stars from the National Highway Traffic Safety Administration (NHTSA).
Very Responsive
When comparing BMW vs. Mercedes vs. Audi reliability, you can expect agile handling in Audi vehicles. These vehicles are very responsive since Audi focuses on this aspect.
BMW
Offer All-wheel-drive Systems
But newer models of BMW vehicles also offer all-wheel-drive systems making BMW also great for cold weather driving conditions. In the safety ratings, BMW and Audi are on equal footing.
Mercedes-Benz
Has All-wheel-drive Models
Mercedes-Benz also has all-wheel-drive models. Safety is the first and foremost element in all Mercedes-Benz vehicles. It has been so long since the 1950s that Mercedes-Benz has been at the forefront of automobile safety trends.
Equipped with Crumple Zones
Not many people know that Mercedes has helped the car industry develop what is now called "crumple zones" in automobiles. This safety feature enables vehicles to instantly protect the driver and the passengers by reducing the impact force right at the collision.
Engine Performance
In terms of engine specifications, there is a wide range of variations on the engine specs of Audi, BMW, and Mercedes vehicles, so it's tough to compare them side by side. They also have differences between their models and their variants. So, it is best to dwell on their overall engine performances.
BMW Emphasizes Adaptable and Ergonomic Drive
As for BMW, this vehicle brand is more focused on giving the driver a 'fun and exciting' driving experience and bringing it to a whole new level. BMW emphasizes adaptable and ergonomic drive more than anything else.
Mercedez-Benz Offers Out-of-the-ordinary Driving Experience
With Mercedes-Benz, it is all about upscale, and out-of-the-ordinary driving experience focused on making a statement.
MB Vehicles Have Robust Engines
This overall approach to vehicle manufacturing shows in the mechanics and engineering of MB vehicles. These vehicles often have large, strong, and robust engines that ratchet up the speed fast and quick.
Audi Is Focused on Producing Quieter Engines
As far as Audi is concerned, they are more focused on producing quieter engines, with a few exceptions. But overall, Audi engines are smooth-running engines showing no pretensions of being more powerful than they are.
Elegant Audi Vehicles
What makes Audi vehicles stand out from their rivals is their elegant style. This elegance extends to the design of the engines themselves. This translates to stiffer suspension in many Audi models that helps to minimize occasional road bumps.
Which Brand Has the Best Tech Features and Looks?
In the interior and exterior detailing of Audi, BMW, and Mercedes, you will see their marked differences.
BMW Focuses on Its Distinctive Twin-kidney Grilles and Precise Bodywork
The focus of BMW seems to be on its distinctive twin-kidney grilles and its precise bodywork. Although less luxurious in the cabin, the seating quality is comparable to Audi's. That's because BMW puts comfort above luxury.
BMW X3 Series Offer Excellent Tech Features
What BMW shines in are its tech features. Look at the BMW X3 series. This particular BMW model range features the following:
Touch screen infotainment display of 10.2 inches,
Lane departure warnings, and
Blind-spot monitoring.
Mercedes Is More Concerned with Making a Statement
The overall approach of Mercedes is quite different from BMW and Audi. It is more concerned with making its statement in every piece of vehicle it manufactures. Mercedes is very much worried about the refinements and sheer power of its cars.
Mercedes-Benz CLA 250 Sports High-quality and Plush Leather
Take a look at the Mercedes-Benz model CLA 250. This MB car sports high-quality and plush leather seats, a leatherette door trim, and a leather and metallic steering wheel.
Audi Has High-end Upholstery
As Audi is more focused on the elegant looks of its vehicles, you will see that its seating is made of high-end upholstery.
Inside the cabin are soft-touch plastic materials and some incredible high-tech integrated features. The exterior of an Audi will always display sleek curves and its distinctive four-ring badge.
BMW, Audi, and Mercedes' History of Excellence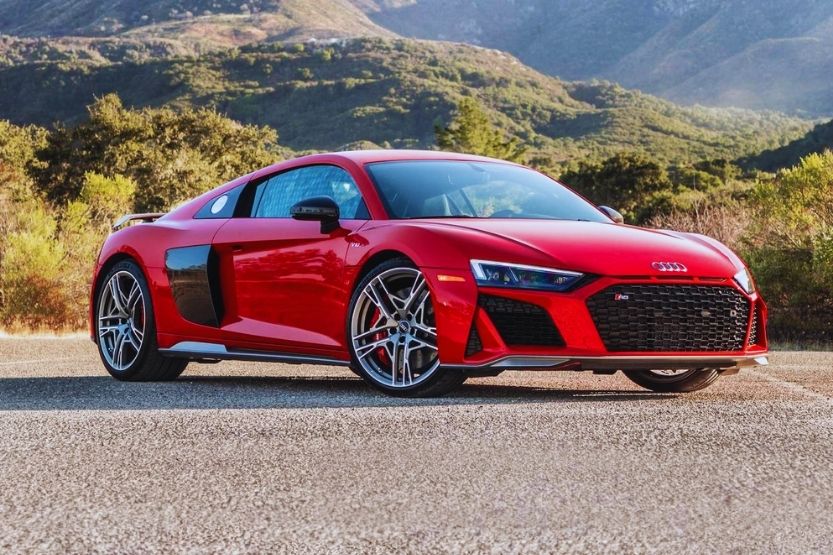 Rich History
BMW, Mercedes, and Audi all have rich histories. Mercedes' history spans many centuries as it was first founded in 1884. After Mercedes came Audi, which was established in 1909. The last to go in but not the least, is BMW, which entered the field way back in 1916.
Mercedes Build Its Dominating Presence by Focusing on Powerful Engines
Being first on the scene, Mercedes quickly built its dominating presence by focusing on powerful engines, interior luxury, and smooth rides.
Audi Committed Itself to Luxurious Aesthetics
Not to be outdone, Audi also committed itself to opulent aesthetics, particularly in its luscious interiors. There is no part of the vehicle that escapes this concentrated focus.
BMW Focuses on Ride Quality
The last to come, BMW, is the youngest of the lot. Its overall focus is on the ride quality of its vehicles. They would like their car buyers to enjoy their rides, making them nimble in handling, especially twisties.
Since BMW introduced its SUVs in the market, they quickly rose in popularity. Most buyers of BMWs are of the younger set since they are the ones attracted to the fun-loving driving experience that BMW vehicles offer.
Choice Depends on Your Preference and Budget
So, it is a toss-up if you are in a quandary about which of these three vehicles you will buy. It will depend on your tastes, your needs, and the size of your wallet. But there's one crucial thing you also need to consider: dependability. That's the subject of the next section.
Again, which is better, BMW or Mercedes or Audi? Audi stands out in terms of its appearance. Meanwhile, BMW offers a fun and exciting experience, and lastly, Mercedez prioritizes speed, engine, and safety.
Is BMW Reliable?
One question that must be crossing your mind is: what's the reliability of a BMW car? How long can I enjoy a BMW if I buy one?
Popular for Building Cars with Precise Manufacturing Standards
It's best to keep in mind that BMW is known for building cars with precise manufacturing standards. But how long can you drive it from home to work every day and vice versa?
You don't have to struggle to get an answer to those questions. Several independent agencies have evaluated BMW vehicles and have established their reliability ratings. Overall, they confirmed the sterling reputation that BMW has created throughout these many years.
BMW Models Got Above-average Scores in the 2020 Consumer Reports Rankings
In the 2020 Consumer Reports rankings, all the BMW models got above-average scores in their lineup. The BMW brand was ranked eighth. The X6 midsize SUV and the i3 electric vehicle were considered the most reliable BMW models.
BMW Cars Ranked Above Average in a 2019 Study Conducted by J.D. Powers
In a 2019 study conducted by J.D. Powers, the frequency of BMW mechanical problems experienced by BMW owners was collected and examined. The vehicles are three years old, and the study was conducted over 12 months. The verdict: these particular BMW cars also ranked above average.
BMW Ranked Above Other Luxury-classed Cars in a 2018 Consumer Reports Study
Consumer Reports also did a study in 2018 that tested more than 500,000 vehicles to see which of them experienced minor issues as they racked up their mileage.
Overall, the reliability of BMW vehicles was ranked above other luxury-classed cars such as:
Mercedes-Benz,
Acura,
Lincoln, and
Porsche.
BMW M6 Among the Top 10 Longest-lasting Sports Cars
iSeeCars also ranked the ten longest-lasting sports cars. The BMW M6 was among the top 10, and some BMW M6 models included in the study lasted more than 200,000 miles.
How Reliable Are Mercedes Vehicles?
Reliability Score of 3.0 Out of 5.0
Based on the study made by RepairPal, the reliability score of Mercedes-Benz is 3.0 out of 5.0. This is an average rating, according to RepairPal. So, while Mercedes is not the ultimate in reliability, it's not the worst in the lot, according to RepairPal's study.
Ranked 27th in Reliability Scores
Out of the 32 car brands in the study, Mercedes Benz ranked 27th in reliability scores. The scores were taken from 345 different vehicle models.
Based on Various Vehicle Models Which Do Not Belong to the Same Class as Mercedes
While these numbers seem to put Mercedes in a not too good light, you need to understand that the data from RepairPal was based on hundreds of various vehicle models which do not belong to the same class as Mercedes.
The data used by RepairPal to rank the reliability of different vehicle brands included the average repair costs of many vehicles makes and models, including:
Toyota,
Nissan, and
Honda.
These brands are popular for their higher reliability ratings but are considerably cheaper because they are intended for a different market.
Ownership Cost of Mercedes Vehicles Is More Expensive Than Japanese-made Cars
So, while the cost of ownership of Mercedes vehicles is more expensive than these Japanese-made cars, they are still equal to or not very far from that of other luxury car brands like Audi and BMW.
Are Mercedes Expensive to Maintain? [Mercedes Maintenance Costs]
Are Audis Reliable Cars?
Ranked 34 Out of 40 Vehicle Brands
Based on the same RepairPal study, Audi was ranked 34 out of 40 vehicle brands. This means the reliability of Audi vehicles is well below average.
But as I mentioned above, this is not an accurate picture of the reliability of Audi vehicles since they were lumped together with other cars, not in their class.
BMW and Mercedes-Benz Also Ranked Low in This Study
For instance, in this study, the other German car manufacturers, such as BMW and Mercedes-Benz, also ranked low, placing 31st and 30th, respectively. Consumer Reports even called Audi "a sinkhole of service problems."
If Audi is that problematic, how come this brand is now the top-ranked European vehicle brand in the Consumer Report's annual reliability rankings? The fact is: Audi has dramatically improved overall over the last couple of years. That statement is also based on a Consumer Report article.
Audi Q5 Is the Most Reliable Model
Consumer Report painted a more positive picture of Audi's reliability. Audi was down three points from its 7th position in its manufacturer's reliability report for 2019. The Audi Q5 is its most reliable model, and the Audi A3 Saloon is its least reliable model.
The Problem with Reliability Ratings for Luxury Cars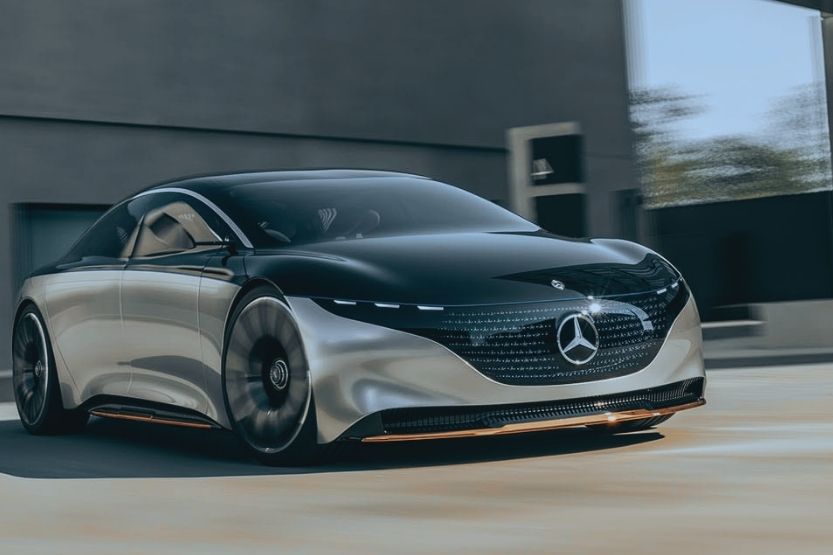 Equipped with the Latest Cutting-edge Technology
One primary reason why the reliability rating of luxury cars like BMW, Audi, and Mercedes are low compared to Toyota, Honda, Mitsubishi, and Nissan is that these German-made cars use the latest cutting-edge technology.
This means a lot that could go wrong since the technology is just being released on a large scale.
Mercedes-Benz User Experience's Problems
An example of this is the experience of Mercedes at the time they introduced their new MBUX or the Mercedes-Benz User Experience. This is the latest cutting-edge infotainment system featuring voice command.
The new MBUX technology experienced so many problems. It got to the point that Mercedes had to recall 375,000 MBs, consisting of SUVs and vans, because of a malfunctioning backup camera.
Which One Should You Choose Among BMW, Mercedes, and Audi?
Choosing between BMW, Mercedes, and Audi in some respect could not be objective. People have different tastes, needs, and budgets. So, ending up with one of these three is mainly personal and not objective.
There's some objectivity, I suppose, in your selection. Ultimately, your choice will depend on your preference and other factors. With that said, here are some things about these three vehicle brands that you need to consider:
BMW
To some people, BMW is the one who used to rule the roost. These vehicles have a combination of impressive refinement and handling and steering prowess.
Their engines are smooth and sound great. BMW's models and variants offer a better driving experience comparable to the ones made by Mercedes-Benz and Audi.
Mercedes-Benz
Mercedes-Benz vehicles always have depth. They won't blow your mind at first, but they will grow on you as you spend more time with them. MB has a reputation for over-engineering its machines. Its sense of quality is above everything else.
Audi
While Audis might not be the best in handling dynamics, it has improved its design in this area over the years. What is best in Audi is still its luxurious interiors. This carmaker keeps on plugging along and constantly improving its already upscale reputation as the best interiors in the luxury car market.
As time moves on, these three brands are becoming more homogenous. Each of them started on a unique path. But it appears that these paths are crossing each other and blending somewhere.
They are now trying to acquire enough design breadth to entice every kind of car buyer that comes their way.
Frequently Asked Questions
Comparing the qualities of BMW with Mercedes and Audi will naturally create many questions. Here are some of those questions and their respective answers:
Which Is Better, BMW, Mercedes, or Audi?
There is no definite answer to this question. Many people will answer this question differently, depending on their brand perception.
While these three car brands are in the same luxurious car segment, each offers a specific unique element that is different from the others. So, it depends on the one answering the question.
Which Is More Reliable, BMW, Mercedes, or Audi?
Based on Consumer Report's data, all three are on the low-average ranking regarding reliability. Does that mean they are not reliable?
You have to crunch in the data before you can say that. The Consumer Report lumped these three expensive car brands with other regular cars in their study. So, how can you base your reliability rankings for luxurious cars on regular cars? That is not fair.
Is It Still Worthy to Buy a BMW, a Mercedes, or an Audi?
Yes, these three car brands produce the best cars globally in terms of luxury, features, performance, and durability. Their cars are built to last, and if you buy one, you can enjoy this car for a long number of years. Meanwhile, you will also enjoy the prestige of owning a luxury car.
Conclusion: BMW Vs. Mercedes Vs. Audi
If you are looking for a fun and exciting driving experience, your best choice is BMW. But if power is more important to you, along with speed and safety, your way to go is Mercedes. And if you are looking for a luxurious car with good looks, Audi is your best bet.
These German-made cars offer the best engine performance, durability, comfort, and luxury. They are all equal in certain aspects but different in some other elements.
Your preference in the areas I've mentioned above will tip the scale to which one is better and which one you choose.
Read next:
What Are the Differences Between BMW N54 and N55?
How Do I Fix the EPC Light on My Audi?