When it comes to tires, Costco is one of the first brands that come to mind. Costco has long been a reliable source of tires. One of their best attractions is their Costco tire warranty.
Costco covers all kinds of tires they sell with a 5-year warranty. This warranty is good for all performance and passenger tires. Costco gives customers a warranty as a means of protecting them against tire failure and treadwear damage. Thus, damaged tires during regular vehicle operations will be repaired or replaced by the company.
A survey conducted by Clark.com, a consumer website, revealed that Costco came out as the top tire seller from 50,000 customers who recently bought their tires. The Costco tire warranty provides customers with replacement tires based on the remaining tread. Moreover, Costco gives replacement in the form of a credit toward a purchase.
Read on to learn more about the tire warranty of Costco, how it works, its parameters, the costs, and other relevant details that you should know about it.
Costco Tire Warranty
Costco provides its customers with a 5-year warranty on the tires they buy from the company. The types of tires covered by this warranty include the following:
Passenger,
Light truck, and
Performance tires.
This warranty protects tire buyers against tire failure and treads damage during regular vehicle operations.
Costco provides tire replacements in the form of a credit toward future purchases. The extent of the warranty is based on the remaining tread on the tire. This is not the only service Costco provides its customers.
It also offers other great deals on maintenance and warranties, including other things that a customer may need after leaving the parking lot. Moreover, Clark.com conducted a survey wherein they concluded that around 50,000 customers consider Costco a top tire center.
How the Costco Tire Warranty Works
The tire warranty that Costco gives its customers follows its company regulations. Costco has some conditions on its 5-year warranty. A customer must satisfy these conditions before their warranties can take effect.
These are the requirements to qualify for a tire warranty at Costco:
You're the original buyer of the tires.
You have bought the tires at Costco Wholesale.
You should present the tires and their original purchase or sales receipt to a Costco Wholesale Tire Center.
Costco Tire Warranty Conditions
There are also some conditions that you need to follow for the warranty to take effect:
Your tires should have an inflation pressure that the car manufacturer recommends.
Have the tires balanced and rotated following the guideline of the vehicle manufacturer.
Keep all mechanical parts that affect the tires always in the right working condition.
You must sign a "Costco Wholesale Tire Adjustment" form.
Costco Tire Warranty Coverage
Costco's 5-year warranty has some limitations. There are things that this warrant covers, and there are things that it does not:
What Costco Tire Warranty Covers
The warranty protects you against road hazard failures in light trucks, performance, and passenger tires;
Road hazard failure means a tire made unserviceable because of impact damage, non-repairable punctures, and cuts. Costco Wholesale will repair tires that have tread-face injuries in line with established standards of the United States Tire Manufacturers Association;
According to the remaining usable tread, the warranty provides credit when of tire failure because of road hazards;
Usable tread means the initial tread of the tire minus 1.6 mm or 2/32 inch;
You can calculate the credit by multiplying the usable remaining tread by the cost you paid for the tire, net of all discounts;
The warranty lasts up to 60 months or 5 years from the date you bought the tires or until its remaining tread depth is 1.6 mm or 2/32 inch or less, regardless of the age, and whichever has occurred first. Costco will consider it worn out if the tire has only 1.6 mm or 3/21 inch tread depth left or less. The warrant will not apply to it anymore; and
The warranty is a promise, under specific conditions, to provide a credit on a pro-rated basis towards a new tire purchase. It does not mean that the tires you bought from Costco have met certain specifications, or they will not fail. The warranty does not also modify or replace any original tire makers' warranty on artistry and material.
Cases Not Covered by Costco Tire Warranty
Damaged tires due to accidents
Failed tires due to racing
Improperly adjusted, worn, or unmaintained mechanical parts of the vehicle
Vandalized tires
Tires used in commercial vehicles
Fast or irregular wear tires
A damaged tire due to the use of snow chains or studs
Tires utilized for off-roading activities
When you're not the original owner of the tires
Inconvenience, loss of use of vehicle, consequential damage, or loss of time, up to the extent prohibited by law
Costco Tire Prices Vs. Other Tire Dealers
How do the tire prices at Costco compare with the tire prices at other tire dealers?
Here are some figures that will show you how attractive tire prices at Costco are than other tire dealers:
Walmart
The cost of a brand new Michelin Defender LTX tire at Walmart is around $203.99. You have to add the installation costs, which are about $15 per tire. Four tires at $203.99 each will give a total of $815.96. Add the installation cost, which is $60. The total will be $875.96. Learn more about Walmart tires here: Walmart Tire Prices; Walmart Tire Warranty.
Big O Tires
At this tire center, one brand new Michelin Defender LTX tire costs about $226.25. All four tires will have a total of $905. Add the installation cost of $60, and the total is $965.
America's Tire
One brand new Michelin Defender LTX tire at America's Tire is $204, and four tires will cost $816. The installation cost at this tire center is about $80, with an additional $10 disposal fee. Adding them all up will give you a total of $906.
Costco
Costco sells a brand new Michelin Defender LTX tire at $186.49. A total of four tires will cost you $745.96. Installing one tire at this tire center costs $15 plus a $2.99 service fee per tire. With four tires, the installation cost will be $71.96. Your total will be $817.92.
From the figures above, it appears that Costco's price has beaten the prices of its three competitors:
Compared to Wal-Mart's total price of $875.96, the price of four new Michelin Defender LTX tires is lower by $58.04.
Big O Tires' total price of $965.96, and the price of four new Michelin Defender LTX tires is lower by $147.08.
Compared to America's Tire's total price of $906.00, the price of four new Michelin Defender LTX tires is lower by $88.08.
These figures mean just one thing: on average, you can save a lot if you buy your tires at Costco Wholesale.
Advantages of Costco Tires
Buying your tires at Costco will give you several benefits. It does not matter whether you buy in one of their local brick-and-mortar stores or an online shop.
Here are the key advantages you can enjoy at Costco tires:
1. Special Tire Installation
Most tire service centers will inflate your tires with regular compressed air before they install them. At Costco, your tires will be inflated with nitrogen and not just compressed air. Great things are going with nitrogen in tires.
Nitrogen can maintain tire pressure over time better than compressed air. This can affect the life span of your tires positively. Nitrogen will also have a positive impact on your car's fuel economy. If you use nitrogen to inflate your tires, there will be less moisture inside them. That means there will be less corrosion on the wheels.
In addition, every time you have your tires installed at a Costco tire service center, the crew will also install new rubber stems on them. If you need a more special setup, the crew can install tire pressure monitoring valve stems with additional charges.
2. Free Maintenance
When buying tires, you should also consider their warranties and the costs of maintenance. Apart from the 5-year road hazard warranty Costco gives, it provides free lifetime maintenance on the tires you will buy. Flat repairs, tire rotations, tire inflation checks, and tire balancing are included here. You will be able to save a lot with this arrangement.
3. 5-Year Road Hazard Warranty
After buying your tires at Costco, you will be given the standard 5-year road hazard warranty. You will be able to leave the tire center with peace of mind knowing that this warranty fully backs your tires.
This warranty mandates Costco to repair or replace your tires if they get damaged during normal legal vehicle operation. But you need to keep your original tire sales receipt. You have to present this receipt to the tire center if you are making a warranty claim.
4. Budget-friendly
The average cost of four tires at Costco is about $166. Some independent sellers sell them slightly higher at $167. A set of four tires at Tirebuyer is about $147. At Amazon, four tires will set you back at around $124.
While the four tires at these two online shops are lower, they do not include the additional lifetime services Costco offers their tire buyers. Getting your tires balanced, rotated, and even a simple tire pressure check will add to the total cost every time you have your tires repaired or replaced.
Disadvantages of Costco Tires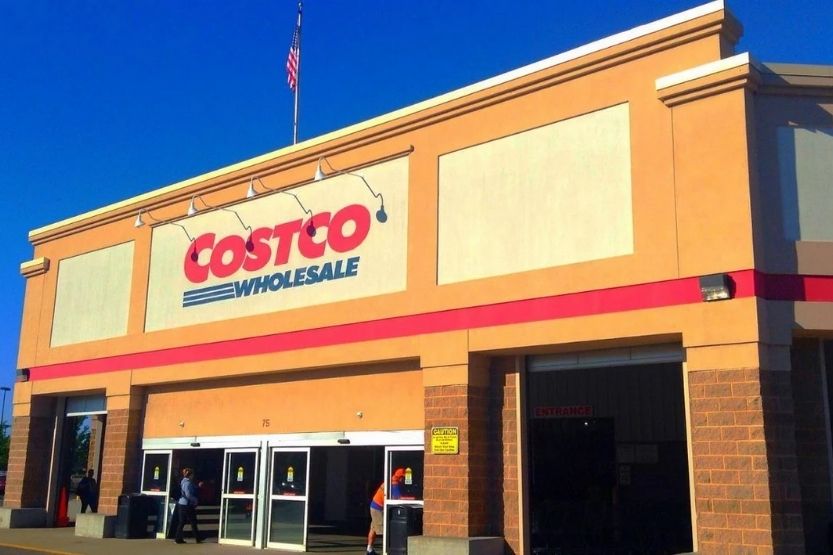 While there are several advantages to buying your tires at Costco, you should also consider the disadvantages. This will help you make a better buying decision. Here are some of the disadvantages:
1. Not the Cheapest Tires
Admittedly, tires at Costco are very affordable. But there are other online stores where you can get the same tires at lower prices. However, as has already been mentioned, while the prices at other stores are lower, they do not include the lifetime free tire maintenance services Costco provides their tire buyers.
2. Bad Quality of Service
This is not true in all Costco tire centers, but Costco tire centers provide bad service. A customer had this experience when they bought Michelin tires at Costco. After several months they went in for a routine tire rotation. Costco provided them with the proper service that they deserve.
They waited long to be served, the tire center lost their car keys, and they were not given any reminder sticker. That made this customer wonder about the kind of tire rotation the tire center did to their tires.
3. Left Over Inventory Used for Replacement
Some consumer experts suspect that Costco's tires are taken from leftover inventory. These tires, the experts claim, are the worst for wear.
Getting the Best Deal at Costco
Costco offers the best deal on tires in town. But you can make it even better if you will keep watch on their promotional sales. Every so often, this tire center will offer some of their tires at special discounts. They can cut down the standard tire prices of certain brands by $70 to $80 at select times of the year.
Even more, their tire installation charges will be one penny per tire to sweeten the deal. You can really save a lot if you keep watch on their discount sales. If you want to take advantage of these special promo times, don't be too choosy about the tire brand.
Conclusion: Costco Tire Warranty
Vehicle owners who buy their tires at Costco are provided with a 5-year warranty. This warranty covers all performance and passenger tires. Costco gives this warranty to protect its tire buyers against tire failure and tread wear damage. If a tire is damaged in regular vehicle operation, it will be repaired or replaced by the company.
To help you decide whether you should get your tires from Costco, we listed below the advantages and disadvantages of Costco tires:
Advantages
Special Tire Installation
Free Maintenance
5-Year Road Hazard Warranty
Budget-friendly Cost
Disadvantages
Not the Cheapest Tires
Bad Quality of Service
Left Over Inventory Used for Replacement
Related reading:
Where Are Falken Tires Made? [Falken Tire Review]
Walmart Tire Installation Cost [How Much Do They Charge?]
Who Makes Milestar Tires? [Milestar Tires Review]