When buying a car, most people would first consider the brand. However, today, you are unsure if that particular brand makes a car brand. That is also true with Dodge. So, you may be asking: who owns Dodge? Who makes Dodge? Where is Dodge made?
The owner of Dodge is Fiat Chrysler Automobiles. Dodge is only one of several car brands under Fiat Chrysler's ownership. Chrysler bought Dodge for $170 million in 1928. And then Fiat bought Chrysler in 2014. Later, the company merged with the PSA Group, which was the brainchild of Stellantis.
The members of the Fiat Chrysler union include Jeep, Alfa Romeo, Chrysler, RAM, Chrysler, and FIAT. These car brands benefit from the union by sharing proprietary technology and cutting-edge features. However, this merging of different car brands makes it seem difficult to pinpoint which company owns a particular automobile brand.
Read on to learn more about who owns Dodge, how its ownership has changed hands through the years, and where Dodge cars are made.
Who Owns Dodge? Who Makes Dodge? Where Is Dodge Made?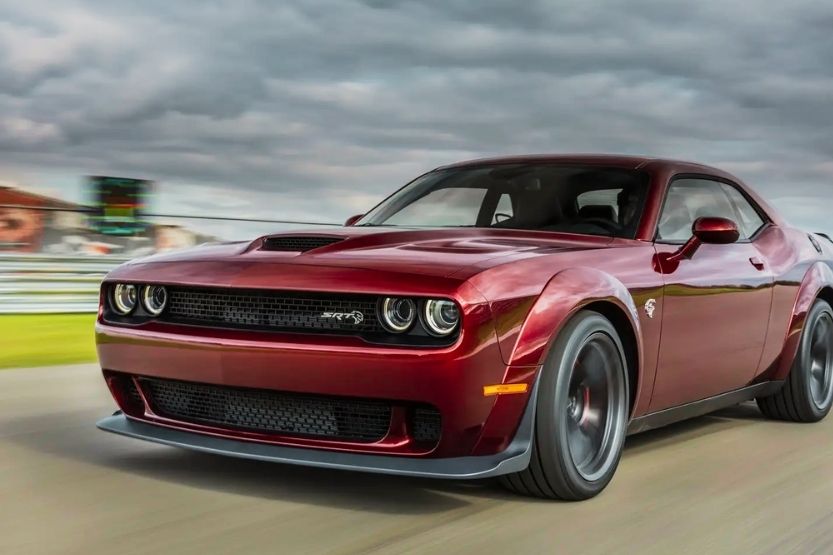 Dodge Brothers
It's a long story if you want to know the current owner of Dodge. John and Horace, better known as the Dodge Brothers, started the ball rolling in 1901. So, you can say that they were the original owners of the Dodge car brand.
Chrysler Bought Dodge from the Dodge Brothers
But then, in 1928, Chrysler bought the Dodge car manufacturing company from the Dodge Brothers for $170 million. Several decades later, in 2014, Fiat, the Italian car manufacturer, bought Chrysler.
Fiat Chrysler Merged with the PSA Group
Later on, Fiat Chrysler merged with the PSA Group, known legally as Peugeot S.A., a French company. Stellantis, N.V formed the PSA.
Stellantis is a multinational car manufacturing corporation established in 2021. It is a 50-50 cross-border merger between the PSA Group from France and Fiat Chrysler Automobiles, an Italian and American conglomerate.
Belongs to Famous Car Brands Under the Supervision of Fiat Chrysler Automobiles
The Dodge brand belongs to several famous car brands under the supervision of Fiat Chrysler Automobiles. Other car brands that belong to this group are:
Alfa Romeo,
FIAT,
Jeep,
RAM, and
Chrysler.
These brands benefit from the union because they can share proprietary technology and cutting-edge features.
Manufactured in the U.S.
Chrysler still makes Dodge automobiles in the United States, particularly Auburn Hills, Michigan. So, Dodge remains as an American brand of automobiles, although it ultimately belongs to Stellantis as one of its automobile manufacturing divisions.
Is Dodge Coming Out with a Barracuda?
Who Makes Dodge?
Why people ask who makes Dodge today is very understandable. The confusion lies in that another car brand owns every car brand. In today's auto manufacturing industry, when you say "parent" company, it doesn't mean that company manufactures the car.
FCA US Makes Vehicles That Carry the Dodge Brand
So, the direct answer to 'who makes Dodge?' is FCA US. That means Fiat Chrysler US is making vehicles that carry the Dodge brand. However, FCA US is only one of the automotive manufacturing divisions of Stellantis, a multinational conglomerate of French and Italian-American car companies.
Stellantis Owns the Dodge Brand
Ultimately, Stellantis owns the Dodge brand, but FCA US makes all the models of Dodge vehicles. FCA US is responsible for manufacturing all Dodge branded vehicles, and they do it in the United States.
Dodge Primarily Manufactures Muscle Cars
Dodge primarily manufactures muscle cars. This brand still produces and prioritizes the Dodge Challenger and Charger production. In 2009, the Dodge Ram split off from Dodge and eventually became known only as RAM.
Fiat Makes the Decisions That Affects the Dodge Vehicle Brands
The entity responsible for this decision and all decisions affecting all the Dodge vehicle brands is Fiat since it is ultimately this Italian company that owns Chrysler. Chrysler's headquarters is in the United States. But Fiat has its control base in Italy, in Europe.
Chrysler Manufactures Dodge Vehicles
While Fiat owns Chrysler, it doesn't mean that it is the company that directly manufactures Dodge vehicles. It is still Chrysler who manufactures Dodge vehicles. It is just that Fiat makes the decisions affecting the changes or improvements of Dodge vehicles.
In other words, Chrysler manufactures Dodge vehicles based on the decisions and under the supervision of Fiat, Italy.
Is There A Difference Between Dodge and Chrysler?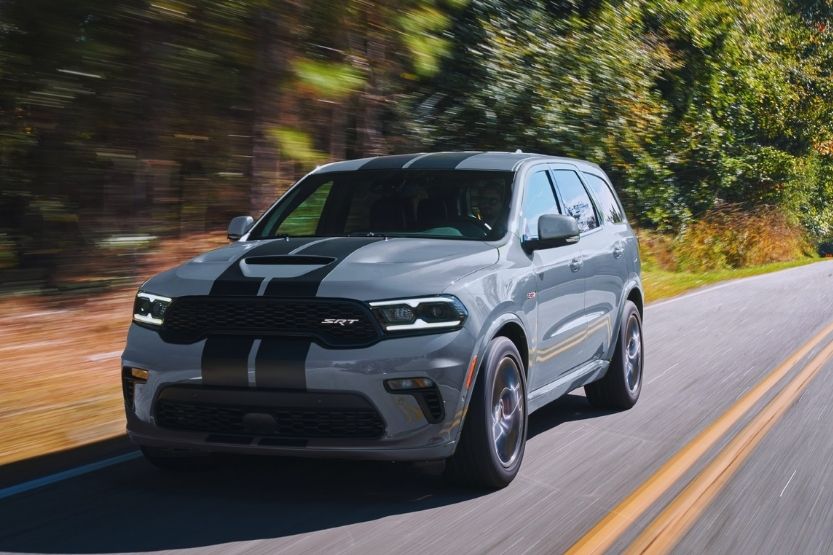 Dodge Vehicles Focus More on Performance
The line separating Dodge and Chrysler is very thin. If you consider both brands, but you're unsure which one to buy, think about their different orientations. Dodge vehicles focus more on performance, while Chrysler automobiles have a family-oriented design.
Dodge and Chrysler Are Two Distinct Brands
Knowing that the Dodge and Chrysler brands are both owned by Fiat, many people think that they are just the same. However, Dodge and Chrysler are two distinct brands that are quite different.
In the past, RAM and Dodge seemed to be the same. However, Fiat-Chrysler Automobiles US made sure that all of the brands under its umbrella have particular features that distinguish them from each other.
What Are the Pros of a Dodge RT?
Lineup of Dodge Vehicles
Being the original, Dodge vehicles have not lost sight of their legacy. They are keeping their reputation as America's muscle cars. The current lineup of Dodge vehicles and SUVs focuses on performance.
Here's the Dodge lineup available in the market today:
1. Dodge Challenger
This is the iconic beast of American muscle cars. It still offers wicked performance to adventurous drivers at a very affordable price.
2. Dodge Durango
For people looking for a muscle car with the credible performance and ample space for occasional family trips, the Durango is the right Dodge vehicle.
3. Dodge Charger
This Dodge vehicle is your everyday car if you are after a sedan that can provide muscle power on the highway. The Charger is available in the standard 3.7-liter engine. For those who need fantastic power, there's the Charger with the HEMI engine offering extreme power.
4. Dodge Grand Caravan
This is Dodge's offering for those looking for minivans that come with the latest safety technology. It offers seven seats and can provide drivers with a remarkable smooth driving experience.
5. Dodge Journey
This is Dodge's version of a family-friendly SUV. It has all the latest technology and the comfort of a family-oriented cabin.
Again, who owns Dodge? Fiat Chrysler Automobiles owns Dodge, which is only one of the many brands under its ownership. The company merged with the PSA group, the brainchild of Stellantis.
Lineup of Chrysler Vehicles
As already been said, Chrysler's approach is to give consumers family-oriented vehicles. In Chrysler's lineup are roomy vans and dependable sedans. Here is the model lineup of this car brand:
1. Chrysler Pacifica
This is a luxury minivan that is the higher-end offering of Chrysler in the family van class of vehicles. It is higher than the Dodge Grand Caravan and the Chrysler Voyager, rebadged in Canada as Chrysler Grand Caravan.
2. Chrysler Pacifica Hybrid
This minivan got the approval of car critics because of its compelling combination of eco-friendly electric and gasoline engine. It has a roomy interior, cutting-edge technology, and advanced seating options. The Chrysler Pacifica Hybrid is a very safe family van.
3. Chrysler 300
Chrysler 3000, a powerful luxury sedan, comes with the best-in-class engine horsepower and torque. Plus, it has ample storage space in its trunk. Performance-wise, its capabilities are remarkable.
A Brief History of Dodge
To appreciate what Dodge has gone through all these years, you have to take a peek into its history. Here is what your Dodge vehicle (if you have one) went through before it arrived at your door.
John and Horace Dodge Imitated Henry Ford
One hundred and twenty-two years ago, two brothers, John and Horace Dodge, thought of imitating Henry Ford in building their brand of a four-wheeled vehicle powered by an internal combustion engine. The year was 1901, one year after the turn of the 19th century.
Dodge Brothers Company
John and Horace named their car-making venture the Dodge Brothers Company. It existed until today, the 21st century, but no longer in its original company structure. It has been acquired and re-acquired by different companies. The Dodge brand name, however, still lives on.
The Dodge brothers started making their brand of automobiles in their machine shop. They were initially a supplier of car parts and assemblers of automakers based in Detroit. One of these carmakers is the Ford Motor Company of Henry Ford.
Dodge Brothers Started Building Vehicles
In 1914, no longer satisfied as car assemblers and parts suppliers, the Dodge brothers started building their vehicles. They predated Chrysler, which only began building cars in January 1924, ten years later. Chrysler, by the way, was founded by Walter Chrysler.
First Car Factory in Michigan
The brothers' first car factory was located in Hamtramck, Michigan. This is the location of the Dodge automobiles until it closed in January 1980. But that is leaving out some significant events that impacted its history.
The Spanish flu, re-visited today because of the Covid-19 pandemic, has very much to do with the demise of the Dodge Brothers. John died presumably of this plague in January 1920. Horace followed, also likely weakened by the flu in December of the same year.
Sold the Controlling Interest in 1925
Perhaps the company faltered afterward without the prime movers at its helm, so they sold their controlling interest in 1925 to Dillon, Read & Co. The acquiring company sold it three years later, in 1928, to the now very familiar name, Chrysler.
Merged with Daimler-Benz AG of Germany
The Dodge brand name changed hands after that, particularly in the years spanning from 1998 to 2009. It had a merger with Daimler-Benz AG of Germany from 1998 to 2007. Then it was acquired by Cerberus Capital Management.
Fiat-Chrysler Merger
The United States government bailed out the company in 2009. It subsequently filed for Chapter 11 bankruptcy and was eventually acquired by Fiat. So, we now have this Fiat-Chrysler merger making Dodge vehicles.
Dodge's Two Sub-brands
Dodge has two sub-brands:
These two sub-brands separated from Dodge in 2011. Ram became a standalone marque, and the Viper became a Secure Reliable Transport (SRT) product.
Chrysler Group Became the FCA US LLC
In late 2014, the Chrysler Group became the FCA US LLC with its merger with Fiat S.P.A. The Chrysler Group became the corporate structure of Fiat Chrysler Automobiles.
Merger Between Fiat Chrysler Automobiles and the PSA Group
Later on, another merger was established between Fiat Chrysler Automobiles and the PSA Group, a Dutch company known as Stellantis. With this merger, Stellantis became the second-largest carmaker in Europe, next only to Volkswagen.
Where Are Dodge Cars Being Made?
Currently, Dodge vehicles are being manufactured by FCA at its Auburn Hills, Michigan, US car plant. The Dodge Viper is manufactured at the Conner Assembly Plant in Detroit, while the Dodge Caliber is made in Belvidere, Illinois. There is no other car plant in the world where Dodge vehicles are being made.
Conclusion: Who Owns Dodge? Who Makes Dodge? Where Is Dodge Made?
Dodge was initially owned by the Dodge brothers, who founded the company in 1901. In 1928, Dodge was acquired by Chrysler. In 2014, Fiat bought Chrysler and became Fiat Chrysler. Now, there are several car brands under the Fiat Chrysler merger with Dodge as one of those brands they manufacture.
Aside from Dodge, the other car brands produced by this union are:
Alfa Romeo,
Jeep,
FIAT,
Chrysler, and
RAM.
The union has benefitted from these car brands because they share proprietary technology and cutting-edge features. Dodge vehicles are still being made in the United States.
Read next: