Luxury and reliability go hand in hand. If you're willing to shell out thousands of dollars on a luxury car, you expect it to run in almost the same consistency as on day one with regular maintenance.
The top 10 most reliable luxury cars in the world are as follows:
Porsche Carrera
BMW 5 Series
Mercedes E-Class
Lexus IS 350
Cadillac XT5
Jaguar XF
Buick Cascada
Acura TLX
Lincoln Aviator
Volvo S60
If you're looking to buy a car now or in the future and want to know which will give you the best bang for your buck, go through this list. Below is a more detailed explanation of why these 10 are the most reliable luxury cars for you.
Most Reliable Luxury Cars on the Market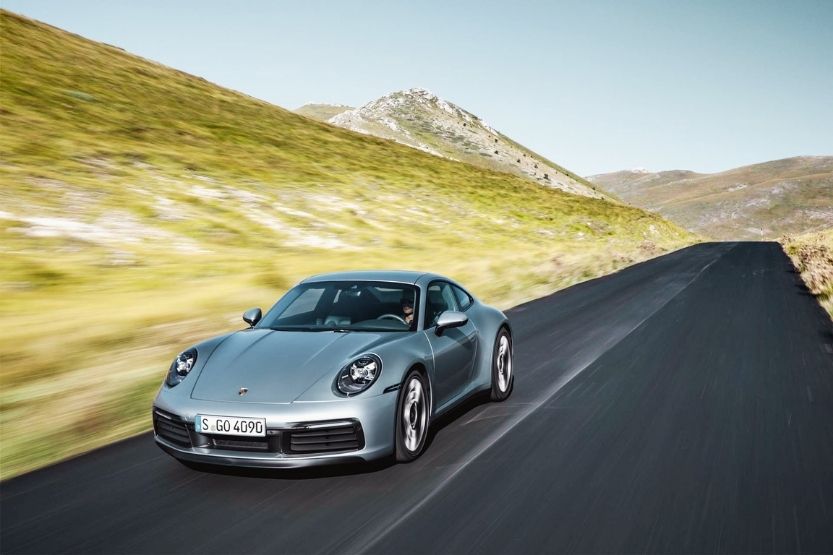 You should consider many factors when checking a car's reliability. But much of it would depend on how car owners use and maintain their vehicles. Here's a list of the most reliable luxury cars on the market based on users' views:
1. Porsche Carrera
Combination of Luxury, Comfort, and Speed
Porsche is one excellent luxury car brand. Of all the models in the past decade, the Porsche Carrera is the most reliable one yet. If you're looking for the perfect combination of luxury, comfort, and speed, then this car is it.
There haven't been any complaints about the performance of this car in seven years since it was released, which suggests the car is not just reliable but well-engineered as well.
Functions Well on Any Road
This Porsche is speedy and functions well on any road. This is an excellent choice for those who want a luxurious yet practical sports car. It has a fuel-saving feature that uses the car's momentum to lower fuel consumption.
Has Great Features
Using the famed PDK transmission, the 7-gear Carrera can achieve its top speed in the 6th gear. It also has other great features, such as auto start and stop, making driving relatively easy and safe. These are offered in the usual unrivaled look, classic design, and fearless road innovation.
2. BMW 5 Series
Popular Among Luxury Car Owners
BMW is another car type that has long earned its reputation as a luxury brand. The BMW 5 Series is quite popular among luxury car owners because of its high-reliability rating. Most of its owners say that the car is well-built for its purpose.
Comes with Great Features
The BMW 5 Series comes with many great features, such as:
Superior handling,
A modern cabin, and
A large trunk.
To top it off, it has a very potent engine to go with all these features, along with the assurance of a comfortable ride.
Smooth Driving and High-tech Innovations
This car is worth a second look if you're looking for serious power on the road combined with smooth driving and high-tech innovations. BMW 5 Series cars that are adequately cared for and maintained have an average mileage of 200,000.
Some can last up to 370,000 miles. This further proves the longevity of this car model. This sports car is generally hard to beat when it comes to reliability.
3. Mercedes-Benz E-Class
First Class Interiors
If you're looking for a car that embodies premium luxury, the Mercedes-Benz line is where you'll most likely find it. If reliability is your priority, choose the Mercedes-Benz E-class.
This top-of-the-line luxury car offers trustworthiness on the road, first-class interiors and modern car technologies, a silky drive, and a potent engine.
Powerful Engine
This Mercedes is very reliable for a luxury car, considering you're paying top dollar for class and quality. It has a powerful engine that provides sufficient power for your driving needs.
If you go for the EQ Boost, you'll get an efficient hybrid engine with a unique start-stop feature that can regain energy as the car decelerates.
Air Body Control
This car also has special performance options such as Air Body Control, which provides adaptive air suspension; AMG Exhaust System to intensify the exhaust note; and AMG Trace Pace, which records the car's performance information.
AMG Ceramic Braking System
The Mercedes-Benz E Class also comes with the AMG Ceramic Braking System, which upgrades the brakes to reduce weight and improve track-driving performance.
But aside from its reliable stopping power, this car's steering is well-weighted while keeping body roll in check. It also has different shifting options so drivers can go from a boosted throttle to a more serene driving experience.
4. Lexus IS 350
Powerful V6 Engine
While the Lexus IS 350 may seem secondary to other cars of its type regarding interiors, fuel economy, and infotainment features, this car ranks well as far as reliability is concerned. Its powerful V6 engine supports superior athletic handling.
Since this Lexus is a relatively small car, it feels energetic and agile while on the road. As a result, it's very reliable on winding roads and comfortable over rough terrains.
Come in Different Configurations
The Lexus IS 350 may come in different configurations, so pick the one that suits your driving needs.
For starters, the rear-wheel-drive models come with 8-speed automatic transmission, while the all-wheel-drive type is a 6-speed AT. Regardless, both types are very responsive and can go from 0 to 60mph in less than 6 seconds.
Nice Car for Everyday Driving
Generally, the Lexus IS 350 is an excellent car for everyday driving. Its suspension makes the drive sweet and smooth, even if there are dips and bumps on the road. It's easy to maneuver as its tires also offer an excellent grip on the road.
Standard Driver Safety and Assistance Features
Regarding safety, the rating of this car is relatively high as well. Highway safety watchdogs rate the car's rollover test and side crash with five stars, while frontal crash gets four stars. This car also comes with loads of standard driver safety and assistance features, such as:
Blind-spot monitoring,
Forward collision warning, and
Rear cross-traffic alert, among others.
5. Cadillac XT5
One of the Most Trustworthy Luxury SUVs
The Cadillac XT5 can rival most others of its class regarding reliability. While it has some room for improvement in athleticism and upscale interiors, it remains one of the most trustworthy luxury SUVs on the road.
Aside from its remarkable reliability score, its most prominent features are its comfy legroom and impressive gas mileage.
Has Capable Powertrains
The Cadillac XT5 is a very nice SUV. It has got capable powertrains that give drivers a decent handling experience. Its interior has enough space for passengers and a few cargoes. While some may say its interior isn't that spectacular, it is still excellent.
Equipped with a 2.0 liter 235-horsepower Turbocharged 4-cylinder Engine
The XT5 boasts a 2.0 liter 235-horsepower turbocharged 4-cylinder engine. This assures drivers that there will be lots of power for everyday driving. It also comes with a 9-speed AT for smoother and right-on-time shifting.
Performs Well on Smooth Roads
The Cadillac XT5 performs well on smooth roads and around sharp turns. It may include special performance enhancements, like a steering assist and adaptive suspension. It is also very safe to drive, evidenced by its 5-star ratings. A few of its safety features include the following:
Front pedestrian braking,
Safety alert seat, and
Lane departure warning, among others.
6. Jaguar XF
Smart Luxury Vehicle
If you're looking for a reliable and smart luxury vehicle, then the Jaguar XF is it. Aside from its slick looks, this car has a somewhat gratifying driving experience. Like any other luxury car, the Jaguar XF is smooth and relaxing to drive on the road as the suspension dampens the bumps.
It can also quickly go around corners, which means you can glide fluidly with superior control. The chassis is also well-balanced and promptly responds to steering and throttle.
Mix of Efficiency and Power
The Jaguar XF offers a unique mix of efficiency and power, thanks to its 2.0d 180 engine. This car is also priced lower compared to other luxury cars of its type.
As a result, it is a pretty good choice for users who want a reliable, well-equipped luxury car with fabulous handling for that consistently smooth ride.
7. Buick Cascada
Impressive Reliability Rating
While the popularity of the Buick Cascada as a luxury car isn't up the highest ranks, it remains one of the most reliable luxury cars around.
This model enjoys an impressive reliability rating and rave reviews to deliver a smooth and pleasant drive. This may be a small car, but it has plenty of cargo space in the trunk for those planned adventures.
Comes with a Ton of Standard Features
Aside from Buick's trademark cushioned ride, this car also has many standard features. It is also quite affordable as a luxury car, making it a good choice for practicality, luxury, and reliability. It has no significant recalls, which proves that it is very reliable, indeed.
1.6-liter Turbo-four Engine
The Buick Cascada comes with a 1.6-liter turbo-four engine. It is a 4-wheel drive, 4-seat convertible vehicle with a 6-speed automatic transition system. It comes in three trims: entry-level, premium, and sport touring. Its safety features include rain-sensing windshield wipers and front parking sensors.
8. Acura TLX
Luxury Midsize Sports Car
The Acura TLX is a luxury midsize sports car that can turn heads. Aside from its brilliant designs and premium finishes, it also features a turbo-sized engine that's quite reliable.
The car can last an average of 250k to 300k miles, which means owners may expect up to 20 years of service from it on a 15,000 annual mileage. Furthermore, few owners report significant car issues, even if they exceed the 100k mileage mark.
Reliable and Lasts a Long Time
Compared to other cars of its type, particularly luxury midsize sedans, the Acura TLX fared better in reliability and longevity and in terms of maintenance and repairs. This car's ownership cost is generally low as well.
Affordable
Acura TLX is also not very expensive to maintain because most parts can last long, depending on the user's driving habits. The brakes and tires may last up to 70,000 miles, while the transmission can last 300k miles. The batteries and spark plugs may change every 5 and 7 years.
9. Lincoln Aviator
Famous for Its High Performance
The Lincoln Aviator is a very appealing car known for its high performance, smooth ride, and user-friendly controls. It is robust and reliable, which makes it a good choice for luxury car buyers who want the best value for their money.
Great Luxury SUV
This car has intuitive infotainment controls, a vast cargo space, and lively powertrains. It's a great luxury SUV with lovely interiors. This car never falls short compared to its nearest competitors regarding performance.
Features a 3.0-liter Twin-turbocharged V6 Engine
The Lincoln Aviator features a 3.0-liter twin-turbocharged V6 engine. It delivers 400 horsepower and 415 lb.-ft torque. Its 10-speed automatic transmission assures drivers of a smooth ride while its engine offers quick bursts of power.
Safe and Reliable
Generally, the Lincoln Aviator is a safe, reliable, and comfortable vehicle. It has an adaptive suspension that works with a camera to scan for potholes.
Once potholes are detected, the suspension adjusts ahead of time to ensure users of a smooth and silky ride. Its other safety features include the following:
Forward automatic emergency braking,
Lane keep assist, and
Automatic high-beam headlights.
10. Volvo S60
Posh Interior
The Volvo S60 offers a posh interior with many excellent features on top of its good reliability rating for a luxury car. Its powerful engine works nicely with other components to provide drivers with a smooth and excellent ride every time.
Offers a Highly Composed Handling Experience
The Volvo S60 is a great car, especially the plug-in hybrid type that offers a highly composed handling experience. The S60 engine is quite powerful but isn't overly agile. Its 250-horsepower turbocharged 4-cylinder engine is coupled with 8-speed automatic transmission.
This allows the car to deliver an impressive on-road performance with plenty of power and quick acceleration when driving on the highways.
Notable Safety Features
The Volvo S60 won't get left behind either regarding safety. Its notable safety features include:
The oncoming collision mitigation,
Traffic sign recognition, and
Adaptive cruise control, among others.
While the S60 is not the most athletic luxury car, its engines are mighty, and its handling is relatively superior.
Conclusion – Most Reliable Luxury Cars
This list of the most reliable luxury cars intends to help people looking for a vehicle that could offer them many years of road-worthy functionality. Reliability should be synonymous with class and style.
Here they are, again, the ten most reliable luxury cars to date:
Porsche Carrera
BMW 5 Series
Mercedes E-Class
Lexus IS 350
Cadillac XT5
Jaguar XF
Buick Cascada
Acura TLX
Lincoln Aviator
Volvo S60