How can you ensure that the tires you are buying are made in the country? Multi-national companies now make many tire brands initially made in the U.S. I'll discuss where General Tires are made in this General Tire review and the warranty it offers.
Continental Tire makes general tires in five states: Georgia, Illinois, Michigan, North Carolina, and Texas. The original company that manufactured General tires was founded in 1915. The first General Tire manufacturing plant was in Akron, Ohio.
Like all other tires sold in the market, General Tires carry certain warranties, while the company guarantees that their products will last long. Being in business for over a hundred years is proof that this is a tried and tested tire brand. General Tire is a top-quality tire brand available at low prices.
Read on to learn more about General Tires, where they are made, and their warranty terms.
General Tire Review – Where Their Tires Are Made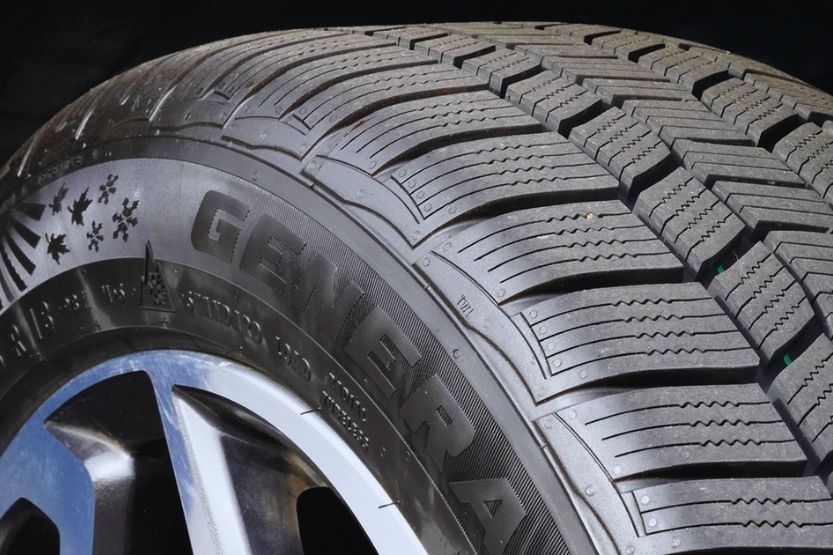 Where are General Tires made? Continental Tire makes general tires in five states:
Illinois,
Georgia,
Texas,
North Carolina, and
Michigan.
Subsidiary of a Company in Germany
Continental Tire is a subsidiary of a company in Germany. Its primary business manufactures tires for motor vehicles in the United States.
Founder of General Tires
Initially, Charles J. Jahant, William Francis O'Neil, Robert Iredell, Winfred E. Fouse, and H.B. Pushee founded General tires in 1915. Then, Continental Tire the Americas, LLC acquired the company.
Despite the merging of different tire companies, many companies still produce their tires in the United States. However, international conglomerates now manufacture some of the tire brands in the country.
Around 75% of the $13 billion annual revenue of the tire manufacturing industry in the United States, according to Hoovers, is earned by four tire manufacturers, namely:
Goodyear,
Cooper,
Michelin, and
Bridgestone.
These four companies produce most of the tires available in the country compared to 100 or so tire makers in the United States.
General Tire and Rubber Company, aka Continental Tire, makes tires for trucks, motorcycles, and bicycles. Their scope of business expanded when the Continental group acquired the company in 1987.
General Tires Manufactures Tires for Different States
Currently, they are manufacturing tires in these states:
Georgia
Kentucky
Illinois
Michigan
North Carolina
Ohio
South Carolina
Texas
Facility Codes with Respective States
You can identify which of these states your tire came from by looking at its facility codes. Here are the tire facility codes with their respective states:
AC – Charlotte, North Carolina.
AD – Mayfield, Kentucky.
A9 – Bryan, Ohio.
6B, A3 – Vernon, Illinois.
VY – South Sumter, South Carolina.
Who Makes General Tires
Current Manufacturer of General Tires
While the General Tire brand is still being used, Continental Tire the Americas, LLC makes these tires. Continental bought all the controlling interests of General Tire in 1987. So, that makes Continental the current manufacturer of General tires.
Still, Continental Tire uses the facilities of General Tire to produce tires with the same brand. Charles J. Jahant, Winfred E. Fouse, Robert Iredell, William Francis O'Neil, and H.B. PusheeJ initially founded General Tire.
Since the 1960s, the General Tire & Rubber Company has been known as General Tire. The father of O'Neil, the owner of O'Neil's department store in Akron, Ohio, provided the funding in their initial startup.
Continental of Germany Acquired the Tire Division
General Tire diversified its business later on. It developed into a conglomerate for tires, rubber compounds, rocketry and aeronautics, news and entertainment, and real estate. In 1987, the Continental of Germany acquired its tire division.
Continental Tire North America
Before becoming Continental Tire the Americas, LLC, General Tire became Continental Tire North America. So, General Tire still exists today as part of the American operations of the Continental group of companies.
What Are General Tires?
Manufactures Tires for Automotive Vehicles
General Tire manufactures tires for automotive vehicles like:
Passenger cars,
Crossovers,
Light trucks,
SUVs, and
Commercial vehicles.
Supplies Tires for General Motors
It also supplies tires for General Motors, other carmakers in the United States, automotive dealers, and local shops. A tire sold by General includes a 45-day trial period.
Features of General Tires
General tires have grip edges that increase traction, flatter, and bigger footprints to extend their service lives and minimize tread stress.
These tires also have monitors that alert drivers when they need to replace their tires. They also come with a visual alignment indicator so drivers can see if the tires are misaligned.
General tires also have sidewalls made of rubber compounds that make them resistant to cuts and chips. They also come with high-void angle grooves to channel water away, giving them better traction on wet roads. The manufacturers created tires with studs for added ice grip.
Produces Winter Tires
General Tire produces winter tires with sipes that grip wintery streets and roads. They also make W-, V-, S-, W-, and H-rated tires.
Makes Tires for Material-handling and Earthmoving Vehicles
General Tire also makes tires for material-handling and earthmoving vehicles. In their tire catalog, you will find the following:
Grader,
Scraper,
Backhoe,
Loader,
RDT,
ADT,
Pneumatic, and
Forklift tires.
Good Quality Tires with Extended Service Lives
Being in the tire manufacturing business for more than 100 years, General Tire produces good quality tires that provide extended service lives. Its tires are of such good quality that they are General Motor's supplier.
Passenger and Light Truck Tires Have a 45-day Trial Period
Their passenger and light truck tires are provided with a 45-day trial period. That means you can trade them in if they do not satisfy your needs. General Tire gives a warranty that includes free tire replacement due to an issue within the first 12 months of purchase.
Visit the Official Website or the Local Tire Shop for Prices
You can find detailed information about their tire products on their official website or sellers that sell them online. However, they don't give their tire prices online. So, you have to visit your local tire shop and ask for the price of the General tire that you need.
Again, where are General tires made? Continental Tire makes the General Tires in many states, including Michigan, Georgia, North Carolina, Texas, and Illinois. Continental Tire is a subsidiary of a German company.
General Tire Warranty Explained
General Tire follows a passenger and light truck tire limited warranty and adjustment policy. Be aware that this limited warranty and adjustment policy does not mean that their tires will not fail or become unserviceable if mistreated or neglected.
Here are some of the key details of the General tire's warranty:
Eligibility
The warranty only applies to the original owner of the new General tire, with the right Tire Identification Number, operated in normal service, used on the same vehicle, and bought from a General Tire authorized dealer.
Note that you cannot claim a warranty if you use your tires for competition. Also not eligible for extra coverage of the limited warranty if you use the tires for vehicles such as non-passenger, emergency, taxicabs, and police cars.
Lastly, tires used on vehicles not operated in the United States are not eligible for this warranty.
Coverage
This limited warranty covers eligible tires for up to 72 months from the date of purchase.
Where to Return Tires Under Warranty
If your tire is under the Warranty Replacement period, you can return it to the store where you bought the tire. It is essential that you only buy tires from authorized dealers of General Tire. You should also present the original sales receipt when you claim this warranty.
Free Replacement
The free replacement period is 12 months, starting from the original purchase date. You can ask for a tire replacement if the tire becomes unserviceable due to a condition prescribed by the warranty.
You will be provided with a new tire, along with the tire balancing and mounting. But you have to pay all applicable taxes. You also need to present proof of purchase or the original sales receipt at the time of your warranty claim.
Warranty After the Replacement Period
After the replacement period, you can still avail of a pro-rated tire warranty until the tire tread is worn down according to tread wear indicators. Or there is still 2/32-inch or 1.6mm of tread remaining.
So, if the tire becomes unserviceable due to a warrantable condition, General Tire will replace it at a pro-rated amount. But you will have to pay all the applicable taxes, along with the shipping, balancing, and mounting of the tire.
Things Not Covered by the Limited Warranty
This warranty does not cover several things. They include the following:
Road Hazard: General Tire does not cover tire damage caused by road hazard. They include damage due to punctures, impact breaks, snags, bruises, and cuts.
Tire repairs are not included in this warranty.
Rid/vibration: Any ride/vibration condition after the first 2/32-inch or 1.6 mm. of tread wear, or 12 months of service, whichever comes first.
Incorrect tire inflation and/or incorrect load/speed driving
Tire wear because of incorrect tire alignment, including but not limited to feathering, uneven tire wear, cupping, or spotty wear.
Incorrect or lack of tire rotation: Any tire that develops premature or irregular wear by not following the recommended tire rotation procedure is not eligible.
Tire damage that is due to the following reasons: use of snow chains, exposure to extreme temperatures, damage due to rim or rim irregularities, incorrect tire storage, incorrect usage or application, and not following the safety precautions prescribed by General Tire
Car accident
Mechanical problems of the vehicle, including brake issues, wheel alignment, and so forth.
Abusive or negligent driving like racing or car drifting or tire spinning.
Usage contrary to what is recommended by General Tire.
Tire due to fire or chemical corrosion
Incorrect mounting or incorrect dismounting
Weather cracking or checking after 48 months of the original date of purchase.
Tire alteration such as but not limited to tire siping, adding white inlay on blackwall, adding sealant, or tread re-grooving.
Tires used in competition or for commercial purposes, or tires not eligible for extra coverage.
Tire damage due to failure to follow safety recommendations prescribed by General Tire.
How to Make a Successful Warranty Claim
To make a successful warranty claim, you should also fulfill your obligations as the owner of your tire, including:
Ensure that you bought the tire from an authorized tire dealer or store.
Present your claim per the instructions of General Tire.
Claim your warranty from the store where you bought your tire.
Present a proof-of-purchase in the form of a receipt.
You will be responsible for paying all the applicable taxes the tire dealer will charge. These include paying for the tire balancing and wheel alignment, valve stems, towing, and whatever is related to the tire warranty claim.
In your warranty claim, you should also be aware that General Tire reserves the right to make the final decision on the return or replacement of your tire. The company also reserves the right to test and inspect all tires returned due to vibration issues.
Frequently Asked Questions
Here are some frequently asked questions about General Tire:
How Do You Know If a General Tire Is Made in the US?
You can determine if a General tire is made in the U.S. by looking for its facility code. Here are some facility codes and the corresponding manufacturing facility:
6B, A3: Vernon, Illinois
A9: Bryan, Ohio
A.C.: Charlotte, North Carolina.
Are General Tire and Continental Tire The Same?
Continental Tire bought General Tire in 1987. So, Continental is now the owner of General Tire. But General Tire continues to produce tires under its brand name.
So, technically, General Tire is not Continental Tire. But they are the same in that they belong to just one company, the Continental group of companies.
Are General Tires Good?
Tires produced by General Tire are rated at the top of the list. General Tire has been manufacturing tires for the past 100 years.
They have provided vehicle owners in the United States with good and very affordable tires. Their tires are beneficial to those who are budget conscious but want tires that can last long.
Who Makes General Truck Tires?
In the paper, Continental Tire makes General truck tires because it owns General Tire, which makes the tires.
Since Continental bought all the controlling interests in General Tire, it now owns it. But in reality, the tire manufacturing facility of General Tire is the one that produces General truck tires.
How Long Do General Tires Last?
The average warranty given by General Tire to the tires they make is around 57,000 miles.
So, you can expect a General tire to last from 4.75 to 3.8 years if you consider the average driving miles per year of most people, which is between 12,000 and 15,000 miles per year. Considering its affordable price, you can consider the General tire a good buy.
The actual service life of a General tire will depend on the car owner's driving habits, the condition of the vehicle, and the condition of the road where the tire is regularly driven.
Where Can I Buy General Tires?
You can buy a set of General tires at any General Tire authorized dealer, tire shop, or mechanic. Some General Tire models are available at Walmart.
Does General Tire Have a Warranty?
Tires made by General Tire carry a limited warranty. All passenger and light truck tires are eligible. There is also an adjustment policy for up to 72 months from the original date of purchase.
Conclusion: General Tire Review
Continental Tire, a German subsidiary company, manufactures General tires. They produce General tires in four states: Georgia, Illinois, Michigan, North Carolina, and Texas. In 1915, five people founded the original company that made the General tires.
Like all the tires sold in the market, General tires also offer warranties. Plus, the current manufacturing company tests these tires to ensure they have long service lives.
They are still in production after more than 100 years proves that their quality and performance are good. General tires are famous for their top quality and affordability.